We are currently at Bluestone Wales on a mini holiday, and whilst there is lots to do here, and it is brilliant, you may want to venture out into beautiful Pembrokeshire. Pembrokeshire is my home, and Mummy has lived here for almost 40 years, since she was a little girl.
She has brought all four of us up here, and knows the best places to go, all year round.
In the blustery winter weather, here are our Top 5 Toddler Things to do in Pembrokeshire.
1. Wrap up, put your wellies on and head to the beach. Saundersfoot is flat, wide and easily accessible. Tenby has North Beach, South Beach and Castle Beach as well as the tiny Harbour Beach. We would recommend South Beach, Park down right by the beach for free in the winter, the beach is gently sloping and huge. Fantastic views of Caldey Island.
2. South Beach Bar & Grill right on South Beach serves great coffee and has plenty of room, high chairs, kiddies colouring packs and great baby changing facilities. Although it looks like only a restaurant, you can have just drinks there.
3. Heatherton Country Park, just outside Tenby has a fab indoor play centre for tots, good food at good prices, and if it is a dry day, lots of activities such as archery and go-karting for older children too.
4. A lovely coastal pushchair -friendly walk from Saundersfoot to Wiseman's Bridge. You walk through some tunnels which is exciting, it is flat and has stunning views. Park in The Regency Hall car park for free ( the Harbour one charges all year round) and head towards the beach, walk down The Strand, the street parallel to the beach and the first tunnel is at the end. Go through to Coppet Hall then onto the next tunnel. There is a fab new restaurant called Coast there, it is VERY expensive. There are toilets open to the public at weekends only. The best coffee shop with great Hot Chocolate, light meals and baby changing is The Lounge, on The Strand.
5.The Preseli Mountains usually have snow, and are easily accessible by car. You can see them as you head towards Havefordwest or north of Narberth. Wrap up, take hot drinks and snacks and head off for some snow fun.
Pembrokeshire is a completely different place at other times of the year, look out for my other posts 🙂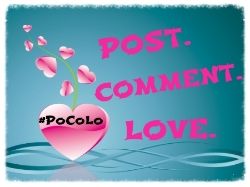 Also linking up to
Binky Linky
with Twin Mummy and Daddy