Mummy and I are SO excited! We have our first Britmums Live 2015 Sponsor!
Britmums Live is taking place in June, in London, and it will be the first one for Mummy. It is the biggest blogger event of the year, where thousands of bloggers can meet brands and companies, attend talks and demonstrations and meet other bloggers.
Most bloggers try to secure sponsorship to cover, or help with the costs of the ticket, travel, and staying over, if like Mummy it is a long way to travel.
We are thrilled to announce that Maverick Books are sponsoring us!
We have been huge fans of Maverick Books for a while, and reviewed some of them last October, along with hosting a giveaway. We also reviewed and held a giveaway for their gorgeous HedgeHugs Family Organiser in December.
We absolutely love their books and are so very happy and honoured to have them sponsor us. Thank you Maverick Books!
Here is a little about them…
"Maverick Arts Publishing started as a calendar publisher with our most famous product being Water Skiing Westies which was released in 2007 and became an instant hit. In 2009, Maverick expanded and entered the children's picture book market. Since then they have slowly built their list of books and now have 30 titles in print, including Julie Fulton's The Ever So Series and the popular Hedgehugsbooks by Devon couple, Lucy Tapper and Steve Wilson. In August 2015, Maverick will publish 5 early readers books adapted from some of their most popular children's picture book titles. Maverick has high ambitions and in 2016 aims to increase their list even more by publishing new and talented authors, while boosting the titles already in print with the goal of publishing a best seller that will become a children's classic for years to come."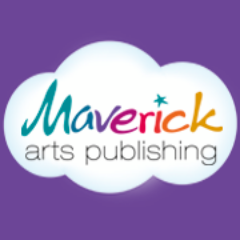 Look out for more reviews and a giveaway coming soon.